The Best Entertainment Discounts For Your Corporate Benefit Program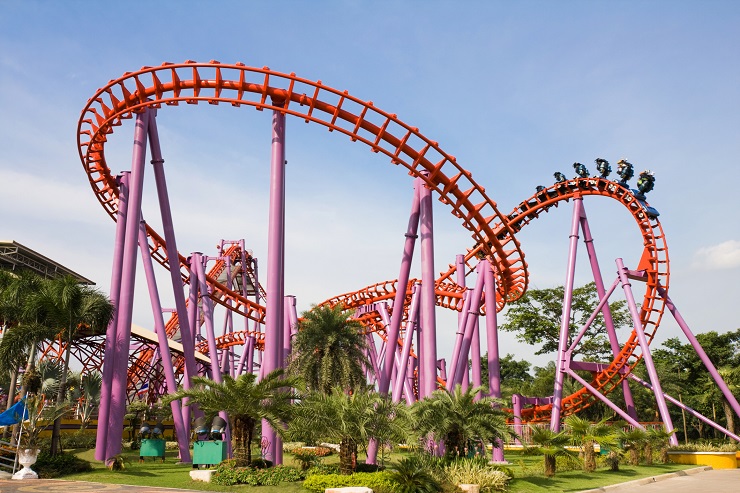 Nov 07, 2023
Employee benefits have become an essential tool for attracting and retaining talent in an organization. Companies are using creative ways to reward employees beyond offering medical, dental, and 401k plans, and a great way to do this is through employee discount programs. An effective employee benefits program can have a considerable impact on workplace morale by showing employees that they are valued and can help attract top talent. Whether it's discounted tickets to local event venues or a discount to theme parks when you're on vacation, having entertainment discounts as part of your employee benefits package is a fun way to reward employees. In this blog post, discover why a corporate benefits program that offers entertainment options can improve employee happiness, performance, and entice new talent to apply for open roles.
According to Forbes, "employee benefits are a key part of the employee compensation package and can be a deciding factor when candidates are considering multiple job offers." Also, Business Leadership Today explains that in addition to being well-compensating and benefits, offering other employee perks "motivates employees to do their work well, and being offered benefits that meet their needs and help them thrive will make them more likely to stay with an organization." By incorporating entertainment options into your benefits program, you show that you care about your employees' work-life balance, and entertainment discounts are a great way to have them experience new things around the city or if they're on vacation.
Corporate employee entertainment programs can range from movie tickets, to sporting events, to theme parks, and more! With Passport's program, we have partnerships with AMC, Regal, Cinemark, theme parks like Disney and Universal, sporting events like the NFL, and many other recognizable brands.
Improves Work-Life Balance
By offering entertainment options with a corporate discount program, this can encourage employees to participate in entertainment activities that they might not otherwise do so. They may find another activity or hobby that they enjoy because they took advantage of the employee discount that's offered.
Increased Teamwork & Company Engagement
Corporate benefits programs are a great opportunity to promote company engagement and team building. Invite team members to movie nights or design an event around one of the entertainment discounts that's offered. These are great ways to create a chance to get to know each other outside of work.
Boost Employee Retention
Benefits programs, including entertainment discounts improve employee retention as employees feel valued, motivated, and form a connection with their employer. Employees feel more inclined to stay with a company that values their well-being and understands work-life balance.
Brand Image
Investing in a corporate benefit program that offers entertainment discounts could help with a company's brand image and attract and retain talent. By showcasing your commitment to employee well-being, work-life balance, and having fun, you can establish yourself as a progressive and forward-thinking company.
Entertainment benefits programs may seem like a fun perk, but they can have a significant impact on your company's success and performance. By taking care of your employees' well-being, happiness, and social needs, you can create a positive work culture, attract and retain top talent, improve productivity and morale, and enhance your brand reputation. Contact us to schedule a demo and see how we can help you tailor entertainment benefits that your employees will love to take advantage of!