7 Strategies That Can Help Credit Unions Increase Member Loyalty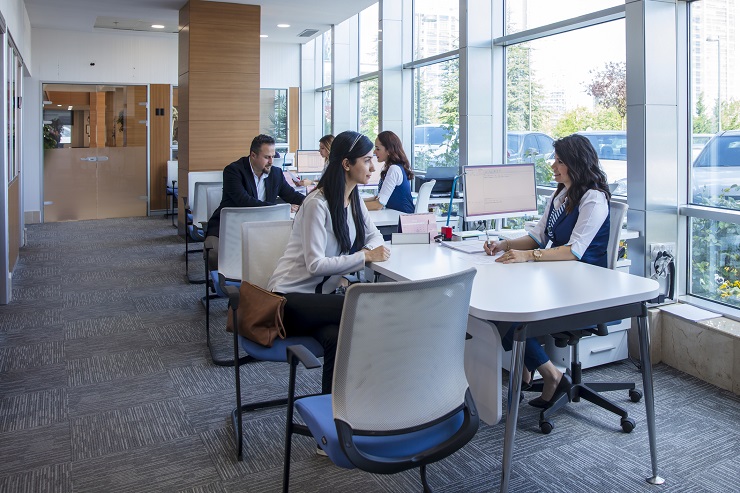 Attracting new members is crucial for any credit union, but it's important not to overlook the value of existing members. In fact, these loyal members make up a significant??65% of a credit union's portfolio. Their continued support and engagement are crucial for sustaining long-term growth and success. There are some steps you can take to make your members feel more valued, engaged, and satisfied with your services. In this blog post, we will explore seven key strategies that can help credit unions increase member loyalty.
1. Invest in Customer Service
One of the most important ways you can create loyal members is by providing exceptional customer service. Your members should feel valued, heard, and appreciated every time they interact with your staff. By investing in regular customer service training for your employees, you can ensure that your members always have a positive experience with your credit union.
2. Member Loyalty Programs
Credit unions can offer member loyalty programs that incentivize members to use their products and services. Rewards can be in the form of cash-back, discounts on loan rates, or points that can be redeemed for specific products and/or services. Encouraging commitment among members through loyalty rewards can help build a community and nurture connections.
3. Offer Personalized Products and Services
Another effective way to increase member loyalty is by offering personalized products and services. This can include customized loan programs, targeted savings accounts, and tailored financial planning services. By understanding your members' unique needs and preferences, you can offer them solutions that are specifically designed to meet their goals and help them achieve financial success.
4. Build a Sense of Community
Credit unions are known for their focus on community, and this can be a powerful tool for increasing member loyalty. Establish a meaningful connection with your members by organizing events, sponsoring local initiatives, and actively engaging with them through social media. Foster a sense of community within your organization that promotes a feeling of belonging amongst your members. Fostering trust and loyalty drives referrals and business growth for your credit union.
5. Educational Material
Enhance customer loyalty by providing members with a sense of empowerment and knowledge. Credit unions can accomplish this by offering financial education resources like workshops or webinars, as well as by making educational materials available on their website and mobile apps. By providing helpful information about managing finances, credit unions can establish trust with their members and position themselves as valuable partners in their financial journey.
6. Listen to Feedback and Act on It
One of the most effective ways to increase member loyalty is by listening to feedback and acting on it accordingly. Whether it's through surveys or one-on-one conversations, you should always be asking your members for their opinions on your products, services, and overall experience with your credit union. By taking their feedback seriously and making changes based on their suggestions, you can demonstrate that you value their input and are committed to providing the best possible service. Here are some survey platforms:
7. Social Responsibility
Many consumers today place a high value on social responsibility, and credit unions are well-positioned to capitalize on this trend. By supporting local nonprofits and causes that align with their values, credit unions can demonstrate their commitment to the community and build member loyalty. Additionally, credit unions can offer socially responsible investment options that allow members to support causes they care about through their financial portfolios.
While there is no one-size-fits-all approach to increasing member loyalty, these strategies can be a great starting point for credit unions looking to improve their retention rates and build stronger relationships with their members. By investing in customer service, offering personalized products and services, building a sense of community, offering innovative digital services, and listening to feedback, you can create a credit union that members are proud to be a part of. So why not start implementing these strategies today and see what they can do for your business? Contact us today to learn more!