The Many Benefits of Implementing a Corporate Wellness Program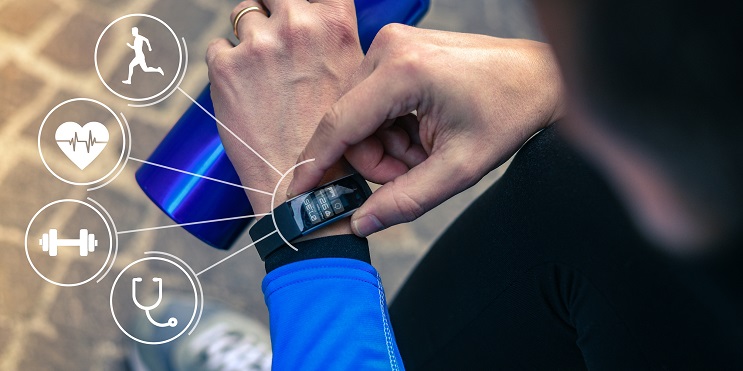 In today's fast-paced and stressful world, taking care of employees' health and well-being is extremely important which is why more and more companies are investing in their employees by offering a corporate wellness program. A corporate wellness program benefits the well-being of employees by providing tools and resources to enhance physical, mental, and emotional health. This program is also designed to help engage employees in healthy habits, reduce healthcare costs, boost productivity, and increase morale and job satisfaction. Discover all the benefits of implementing a corporate wellness program in your organization.
What is a corporate wellness program?
A corporate wellness program is designed to address many aspects of wellness such as physical, mental, emotional, and social health. Examples of what a wellness program can offer include:
Fitness challenges
Discounts to gyms
Health coaching
Stress management
Nutrition education.
Smoking cessation programs
Mindfulness / Meditation
The goal of a wellness program is to create a supportive workplace culture that encourages healthy habits and reduces the risk of health conditions. Passport has teamed up with many partners in health and wellness that you can offer to your employees. Some of these include: Calm, Core Power Yoga, local gyms, GNC, Barry's Bootcamp, and MyFitnessPal.
Benefits of a Wellness Program
There are numerous benefits to implementing a wellness program for your employees. For one, healthier employees are generally more productive, which can lead to better business outcomes. Wellness programs have been shown to reduce healthcare costs by promoting preventive care and early intervention. Employees who participate in wellness programs may also experience improved mental health, reduced stress levels, and better work-life balance. A study Towers Watson and the National Business Group on Health did "shows that organizations with highly effective wellness programs report significantly lower voluntary attrition than do those whose programs have low effectiveness (9% vs. 15%)." Not only will this help retain employees but attract top talent for those who look for employers who prioritize employees mental health and well-being.
Attracts Top Talent
A wellness program can be a deciding factor when people are looking for companies to work for. Incorporating a wellness program into your company culture shows new talents that you value your employees and their wellbeing. According to Gusto, employee wellness programs are one of the best employee benefits to offer.
Measure Success of Program
What's great is with Passport's tool employers can:
Track the number of registered employees
Where employees are located
Offers employees are interested in
Deals employees are using
Keywords being searched
Overall web and mobile usage
Note: This data is anonymous as we don't track individual employee usage, we just aggregate overall data. From this data you will be able to assess the success of the program to determine what benefits your employees are interested in and using most.
As employers continue to recognize the importance of investing in the mental health and well-being of their employees, implementing a corporate wellness program has become a part of the benefits package. It helps promote healthier lifestyles, boosts productivity, reduces healthcare costs, and better employee satisfaction. Start investing in your employees' wellness today! Contact us to get a demo of our program.